Passion for unique fabric creations
The creative process, from the idea to the finished design, is always an exciting challenge for the 13-man design team at Gebrüder Munzert.
With the aid of the latest CAD software, design ideas are developed on the computer so that they can later be processed in the Jacquard weaving. Fabric colouring takes place at the weaving machine itself.
Under the management of Hannes Neubert, approximately 400 new upholstery and decorative patterns are engineered every year.
IMPRESSIONS FROM THE ATELIER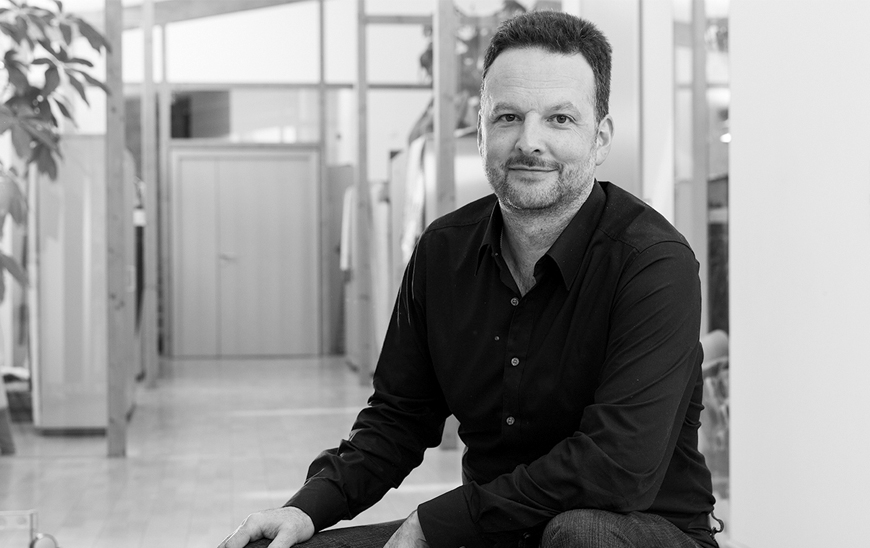 "Here, people are still the important factor: a good eye, a flair for trends and above all experience in choosing the right colour shades out of so many possibilities are crucial to creating the perfect pattern."

Hannes Neubert, Design Director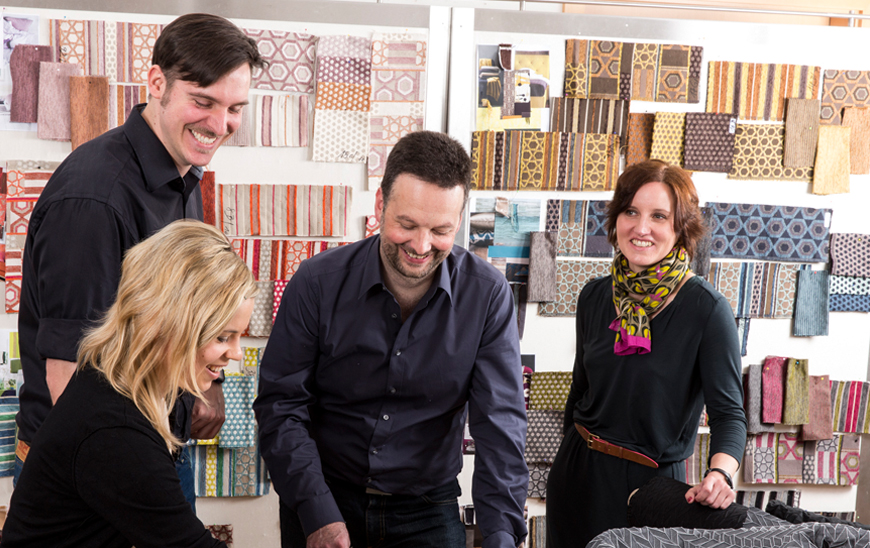 Gebr Munzert GmbH & Co. KG awarded the Red Dot Award
Gebr. Munzert GmbH & Co. KG receives Red Dot Award
The company Gebr. Munzert GmbH & Co. KG delights the 37-member Red Dot Award: product design 2013 jury of experts with the product development "Origami" and wins the award "best of the best" among 4,662 products of international designers. By awarding one of the world's most renowned design prizes, the jury honours the company's creativity. The prize was be officially awarded during the Red Dot gala in Essen on 1 July 2013.
The textile "Origami" technique is reminiscent of Japanese paper-folding culture and was developed by textile designer Tobias Batrla one of Gebr. Munzert's in-house creative team. On highly specialised Jacquard looms, a creative fabric which is novel in its form is made from innovative flameretardant yarns. The multidimensionality and stability of "Origami" offer an intelligent and design-oriented solution for many fields of application, such as window decoration, wall coverings, partitions, privacy shields, etc.
Prof. Dr. Peter Zec, initiator and CEO of red dot, pointed out that especially today, a high level of competence in design and economic success go hand in hand: "The winners of the red dot award: product design 2013 are the protagonists of a highly-developed design culture and design industry. Nowadays, it is becoming increasingly difficult to distinguish well-designed products from one another. Characteristic features can often only be seen by taking a closer look at the details. Those creations, however, which comply with the international red dot jury's high standards, will stand out from the mass of products and compete successfully in the global market."